Work and Study in Varkaus Region
Work in Varkaus
There are 900 companies and 1300 sites or offices of companies based elsewhere located in Varkaus. You can find job opportunities and information about working in Finland from here.
Several international companies located in Varkaus recruit employees from all around the world. Here are a few of them:
The largest employers in Varkaus region include City of Varkaus, Stora Enso, Andritz, Sumitomo SHI FW, Savopak, Elcoline, Aikawa Fiber Technologies, Call Waves Solutions Finland, Sahala Works, PeeÄssä and Nordic Power Service. 
Study in Varkaus
At Warkaus Campus You can find Savo Consortium for Education (Savo Vocational College and Varkaus Upper secondary School) and Savonia University of Applied Sciences.
Savo Vocational College arranges vocational education and training for school leavers and adults, whereas Varkaus Upper Secondary School provides general upper secondary education. In addition, the college is an active partner to local business life.
Savonia University of Applied Sciences is one of the largest and most versatile Universities of Applied Sciences in Finland. Their organization of experts educates strong professionals in six different fields of study. Versatile Degree Programs offer the students the opportunity to study as a fulltime student or alongside their job (Master's Degree and specialized studies) or flexibly in the Open University of Applied Sciences. Campuses are located in Kuopio, Iisalmi and Varkaus.
Meet our Global Talent Ambassadors!
We have many international talents living and working in Central Savonia, and below you can read their stories on why they chose to relocate here and what benefits they see in living and working in Central Savonia.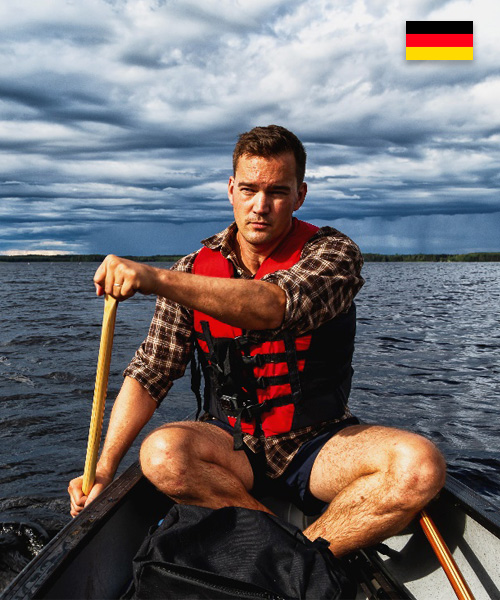 Cristian Kundt, Germany
Kontio Tyres Ltd, Export Manager
Hi, I am Cristian Kundt, Finnish-German living currently in Pieksämäki, Central Savonia. I work as an Export Manager at Kontio Tyres Ltd, but in addition to that I am an entrepreneur providing nature activity services, such as canoeing in Pieksämäki. I moved to Pieksämäki in 2006, but as my mother is Finnish, I have spent some of my childhood summers here in Savonia. I chose to relocate to Pieksämäki because I got a job during my diploma studies and met my wife during that time.
I would encourage people to try work relocation; it is a good alternative to find different workplaces and widen the view on the options. It is not always the big cities that hold the best option for an interesting work life. Sometimes it is the smaller communities that make working pleasant and give suitable surroundings for growth, personally and professionally.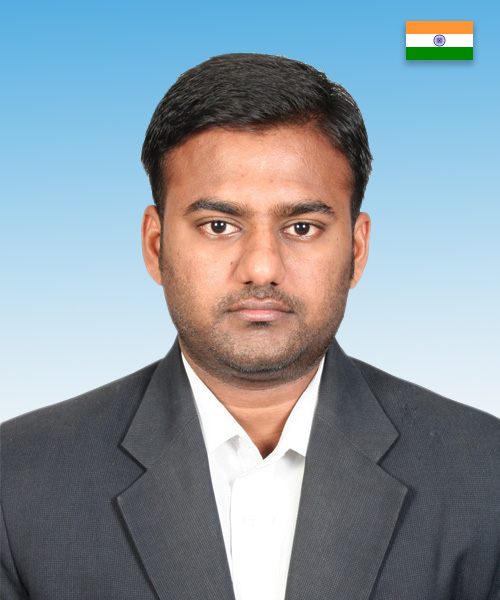 Karthick Ram, India
Andritz Oy, Design Engineer
I am Karthick Ram, originally from India, currently living in Varkaus, Central Savonia. I came to Varkaus in 2018 as I found an interesting workplace at Andritz Oy. Currently, I work there as a Design Engineer.
I would recommend Varkaus to my international friends and former colleagues, as Varkaus is surrounded by lakes and beautiful nature. City is safer and more peaceful than in India, and Varkaus provides a good opportunity to spend relaxed leisure time also. People have been very kind to me here and usually give a warm welcome to people from other countries as well.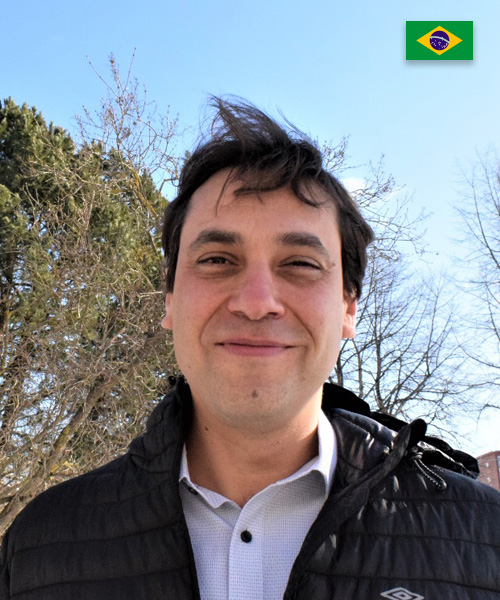 Willian Luzzi, Brazil
Andritz Oy, Design Engineer
I am Willian Luzzi, Design Engineer working at Andritz Oy in Varkaus. I moved here in 2017 from Brazil, where I am originally from. I got attracted to Varkaus due to work and developing possibilities in the boiler industry, which is currently a worldwide industry leader in the pulp and paper technology market.
I would recommend Varkaus as a living and working environment as here you can find quality in both your personal and professional life. Varkaus has good job opportunities, and one of the major advantages for me is the surrounding nature, which is close to all cities here in Central Savonia.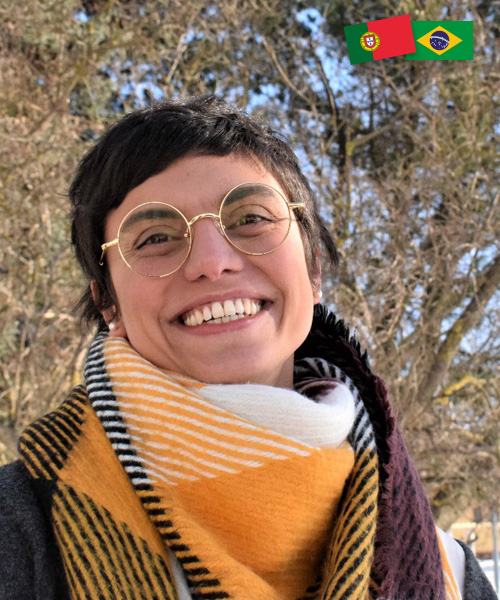 Mariana Carvalho, Brazilian-Portuguese
Sumitomo SHI FW, Head of Innovation
I am Mariana Carvalho, Brazilian-Portuguese living and working in Savonia since 2017. I live in a small municipality called Sorsakoski and work as Head of Innovation at Sumitomo SHI FW in Varkaus. I first lived in Lappeenranta but then found a very interesting job in Varkaus and decided to relocate here.
I think Central Savonia is a lovely place full of nature and outdoor activity possibilities. The people there are friendly and here is a good sense of community, which usually only small places have. Also, property prices are lower compared to bigger cities, which gives the possibility to have a nice house surrounded by nature.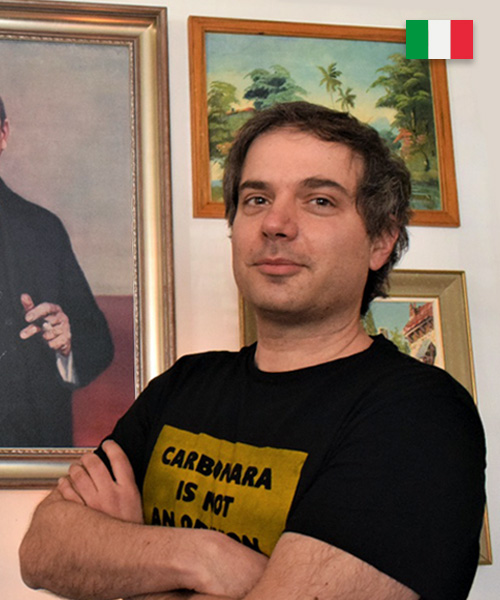 Gianluca Calzavara, Italy
Entrepreneur at Restaurant and Tourism business
I am Gianluca Calzavara, Italian entrepreneur living and working currently in Varkaus. I moved here together with my Finnish spouse in 2014. Varkaus was selected as our hometown due to unrevealed business and cultural opportunities and the beauty of the area´s nature. I have also a background of working as sommelier and tourist guide and graduated in history while studying in Rome. I used to combine history with wine and good food in Rome, and I´m trying to have a similar approach in my entrepreneur activities here in Varkaus.
Savonia, and especially Varkaus have played unique role in the Finnish history and the area´s nature is so beautiful, that this potential combined to little gastronomic treasures is far from being exploited now in my opinion. Varkaus would be an ideal place to organize different events: e.g., exhibitions, wine tastings, artisan handcrafts courses and music events.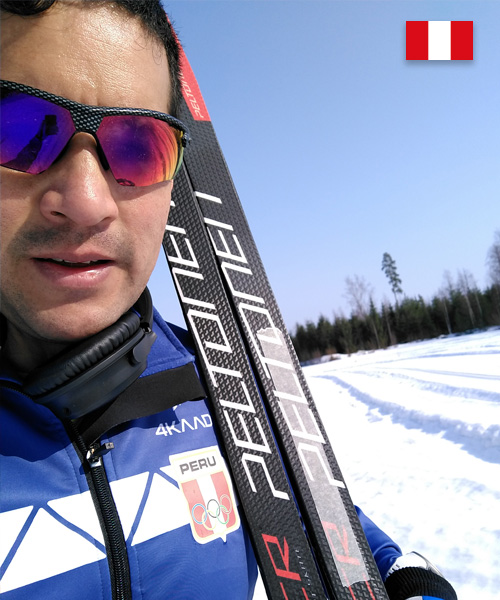 Jaime Huerta, Peru
Wood Production Worker at Varkauden Puu
I am Jaime Huerta, Peruvian Wood production Worker, currently living in Leppävirta. I came to Finland together with my Finnish wife in 2014 and work currently at Varkauden Puu, in Varkaus. We chose Leppävirta as our living environment because it is my wife's hometown. To us it is essential to provide good living quality for our kids; in Northern Savonia we can raise them in nice natural surroundings and have access to different sports and  recreational  family activities.  Living here gave to me the opportunity to train cross country skiing, and   represent my country in the Nordic World Ski Championships in Obertsdorf this year!
I believe Leppävirta offers better quality of life compared to big cities. Here we can enjoy the calmness of several surrounding municipalities, but also access good service through bigger cities such as Varkaus or Kuopio, or even bigger ones such as Mikkeli, Joensuu, Oulu, and Helsinki.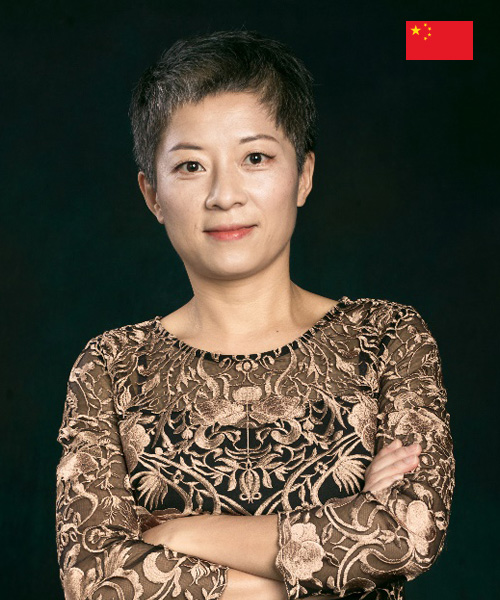 Huahua Qiu, China
Logistic and Supply Manager, Lumi Dental Oy
I am Queenie and work as Logistic and Supply Manager at Lumi Dental Oy and the company's Finance department. I am responsible of sourcing different dental and medical products from China as well as communicate with the suppliers in China. I moved to Varkaus from Lapinlahti in 2015 to stay closer to my Finnish husband´s parents as well as due to better business opportunities. I lived in Hong Kong, where I met my husband years ago.
Here in Varkaus, your kids can walk or ride a bike to school themselves without wearing a GPS watch or with a domestic helper like most of the Asian families. Living expenses are considered moderate compared with other big cities such as Helsinki and Turku. In Varkaus we have all necessary basic public services: gym, swimming pool, cinema, theatre, ice hall, track and field etc. People here are friendly while still respect your privacy. Often, city of Varkaus host interesting and great events, such as: Rock with You concert, Vekara Varkaus kid´s festival during the year, Champaign & Caviar concert and they all are close to the nature. In Varkaus you can swim in a lake almost everywhere, compared to big cities where lakes are usually kilometres away.
Based on above mentioned, I would like to show Varkaus, the city I am living, now to my friends all over the world.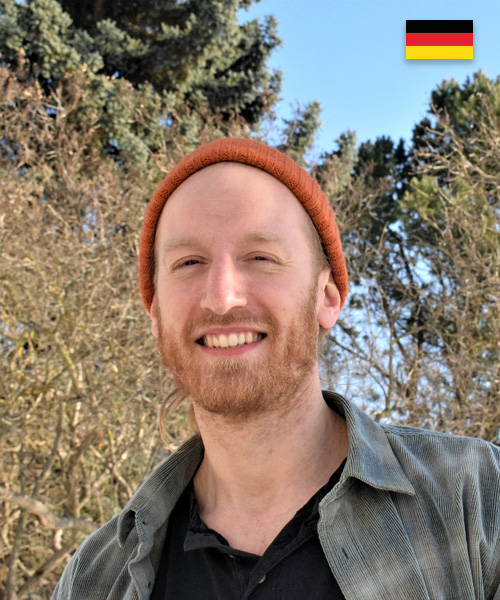 Janis Heldmann, Germany
Research Assistant, Aalto University
I am Janis Heldmann, professional German dancer living currently in Varkaus. I work as Research Assistant remotely in Aalto University Helsinki. I relocated to Varkaus last summer because my partner got a job here.
The nature in Central Savonia is astonishing. I have never seen such a beautiful winter and walking or skiing through the snowy forest is really something I can recommend. The people are friendly, and everything runs a little bit calmer. I was also surprised that a lot of people speak English here. Another aspect is that the perception of Finland is often very Helsinki centred, and I believe that it is important to get an impression of the Finnish culture and life beyond the capital too.